Back
a ring around the Lago di Braies in the winter
a ring around the Lago di Braies in the winter
Lake Braies is a small alpine lake located in the Braies Valley at 1496 meters above sea level in the municipality of Braies. In winter the lake is completely frozen and you can make beautiful walks or even wanting to skate on the ice.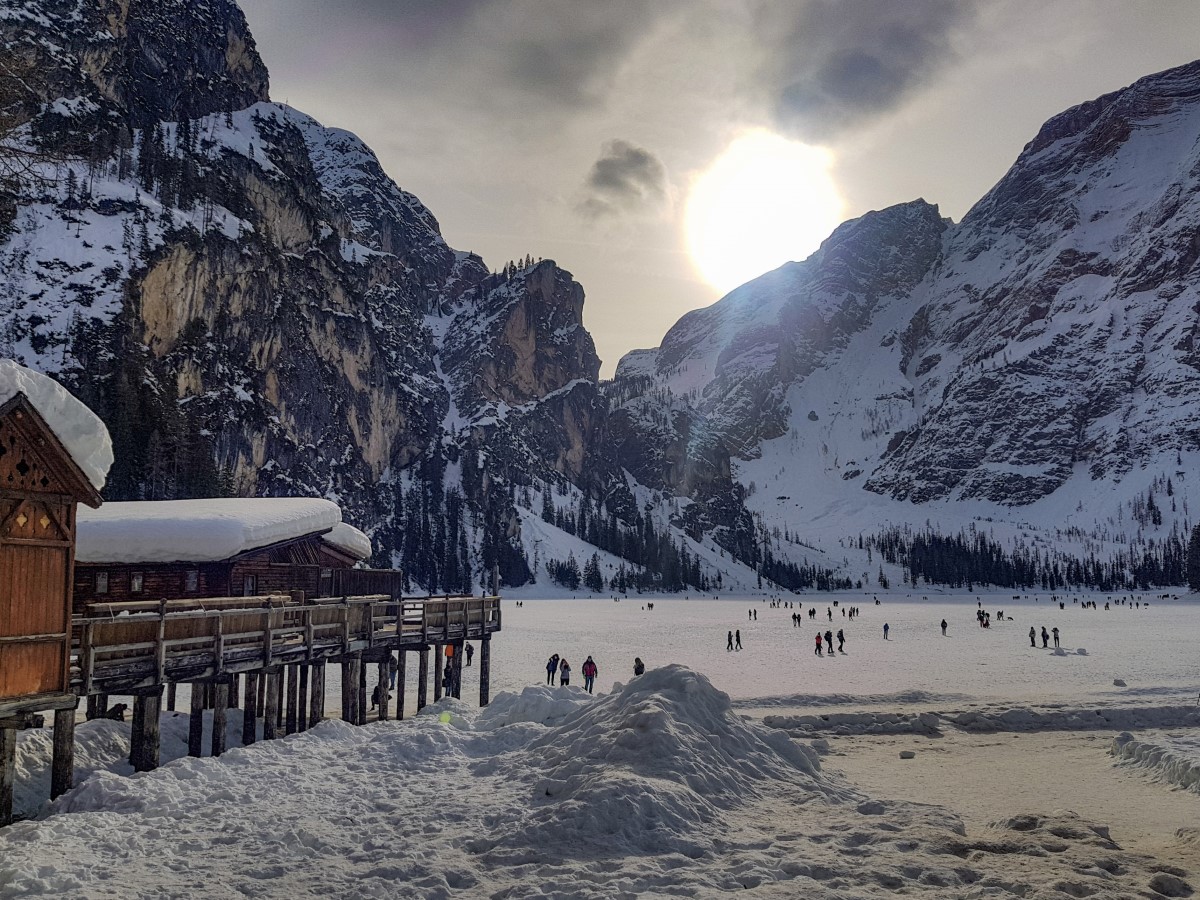 Data escursione: 22 Dec 2019

Difficoltà: AI - Ambiente Innevato

Distanza:
7.5 km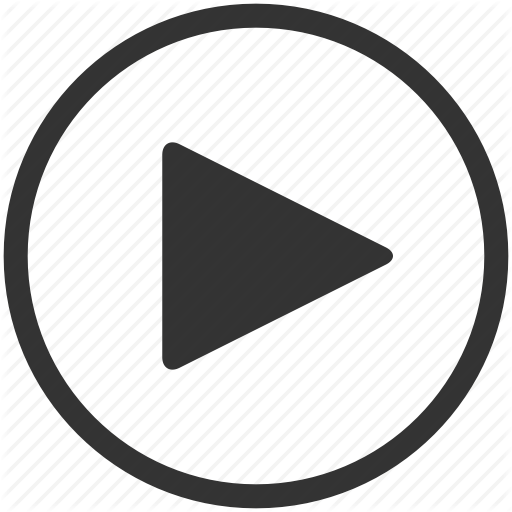 Partenza:
Lago di Braies

Dislivello: 60m m

Tempo: 1:30

Destinazione:
Lago di Braies

Download gpx track
Profilo altimetrico
Mappa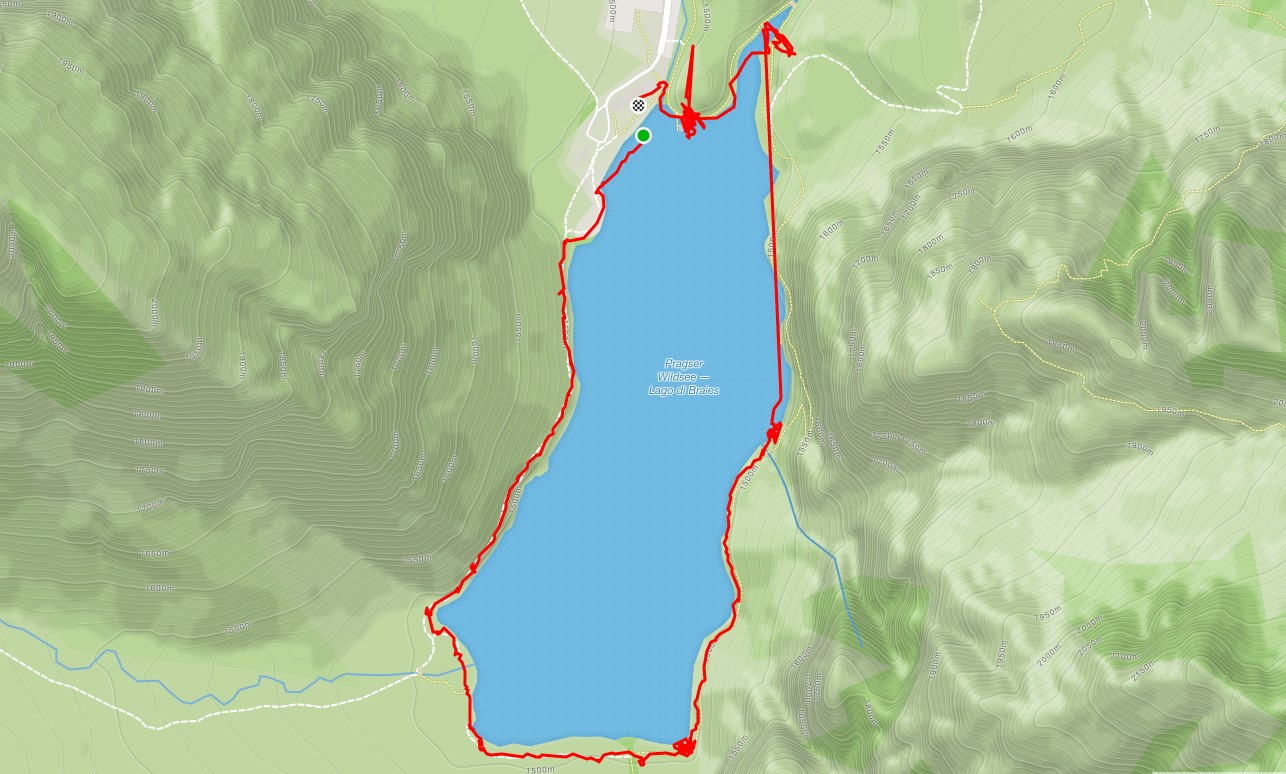 Avvicinamento
With public transport you need to reach Villabasse, about 12 km away, where you can take bus or train to your destination. By car take the SS 49 in the direction of Brunico, taking the exit for Braies (before Villabassa) or from the Brenner motorway if you arrive by plane, the airports served and not far away are those of Bolzano, Venice Verona. From here you can rent a car and reach the lake in about two hours. Car and camper Once you get to Lake Braies you can park your car in the park 3, at the historic hotel. In 3 kilometers campers there are dedicated areas equipped with every comfort. There is also also a camper, about 500 meters from Lake Braies. To locate the area follow the signs P1 and P2.
Descrizione itinerario
The lake is the starting point of the Alta Via n. 1 of the Dolomites called "Classical" of up to Belluno at the foot of the Schiara Group.
The legend tells of savages who take to the mountains of Pragsertal in search of gold and stones. Greedy and envious shepherds of the valley attempted to steal their treasures, but failed because, to protect the treasure, they opened the subterranean fountains and threw the treasure into the lake of Braies.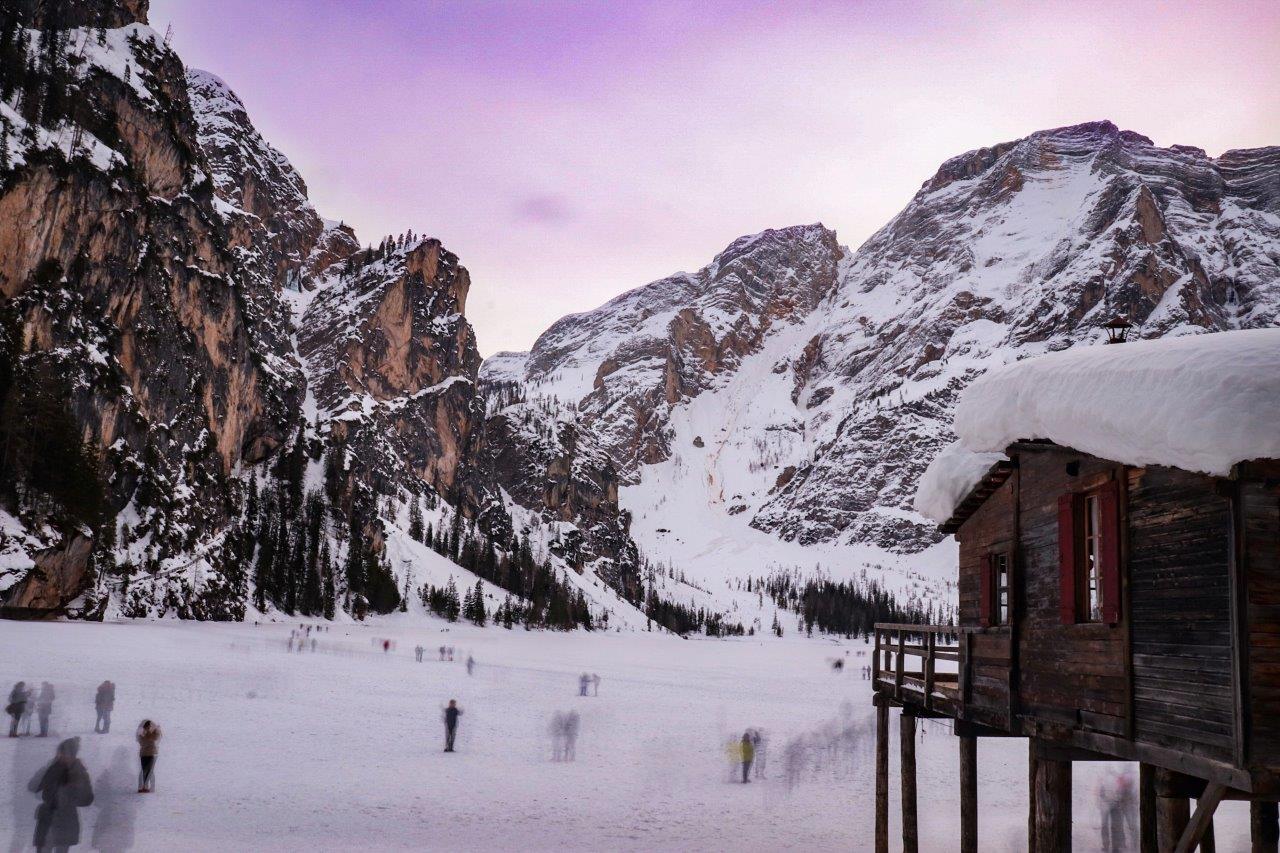 The Pragsertal, notably the Lake Braies, are part of the film set of the television series "One step from heaven" with Terence Hill and later with Daniele Liotti. Between 2010 and 2018 you were shot about 70 episodes. In the film, however, the lake is named "Lake San Candido
Around the lake it is very simple but esssendo in snowy environment recommend appropriate clothing for winter / ice.
The trail is well marked and in some places it is interrupted because of too much snow that makes it dangerous, in which case you can go down on the frozen lake and walking.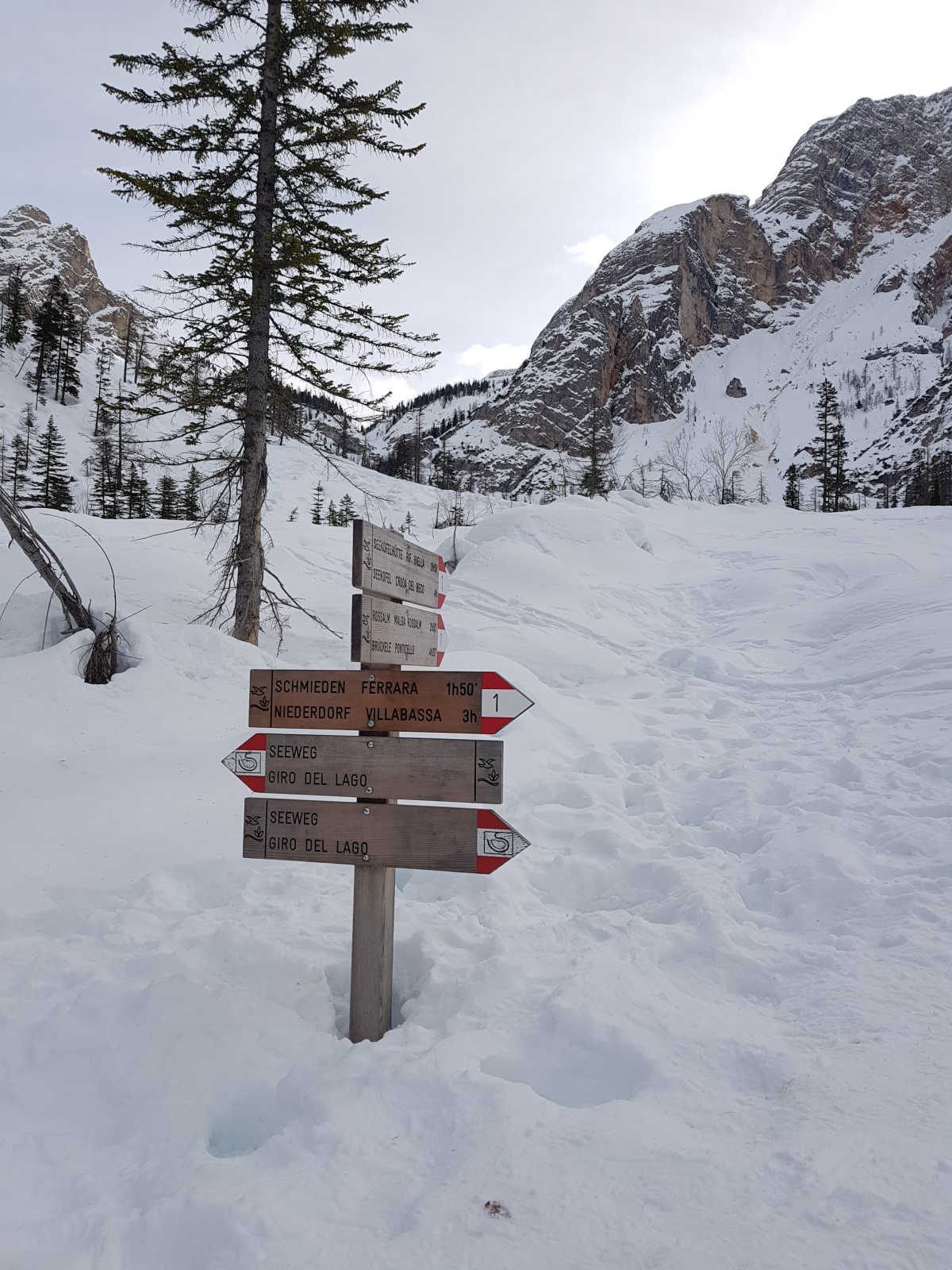 Strolling I met a beautiful woodpecker broke the bark to eat the insects hidden underneath, completely indifferent to our presence was left free photography.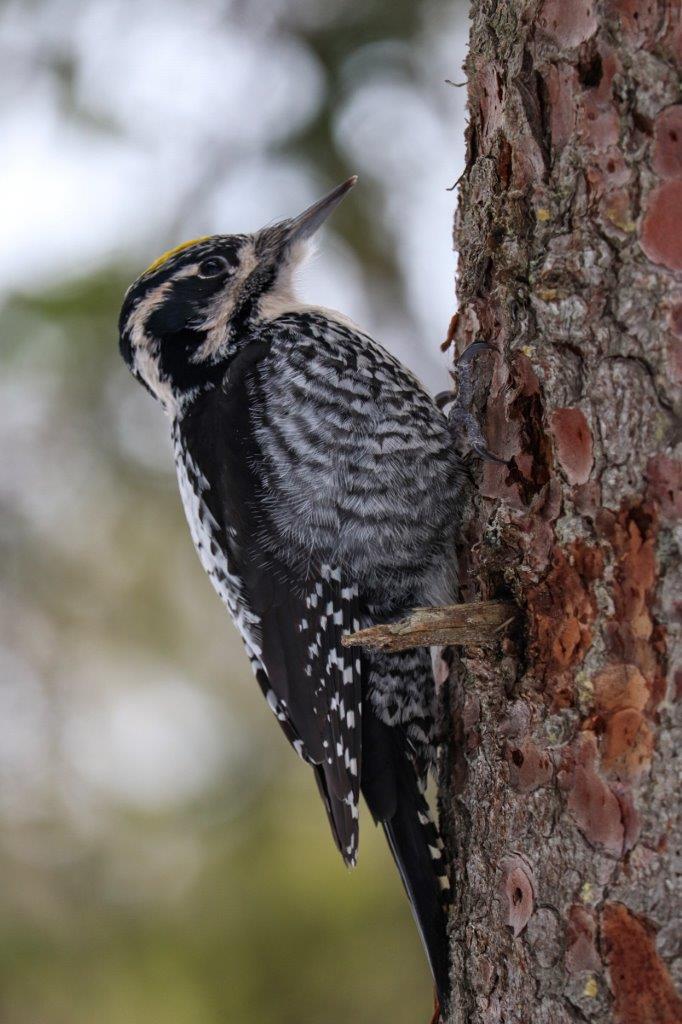 You can admire the beautiful reflections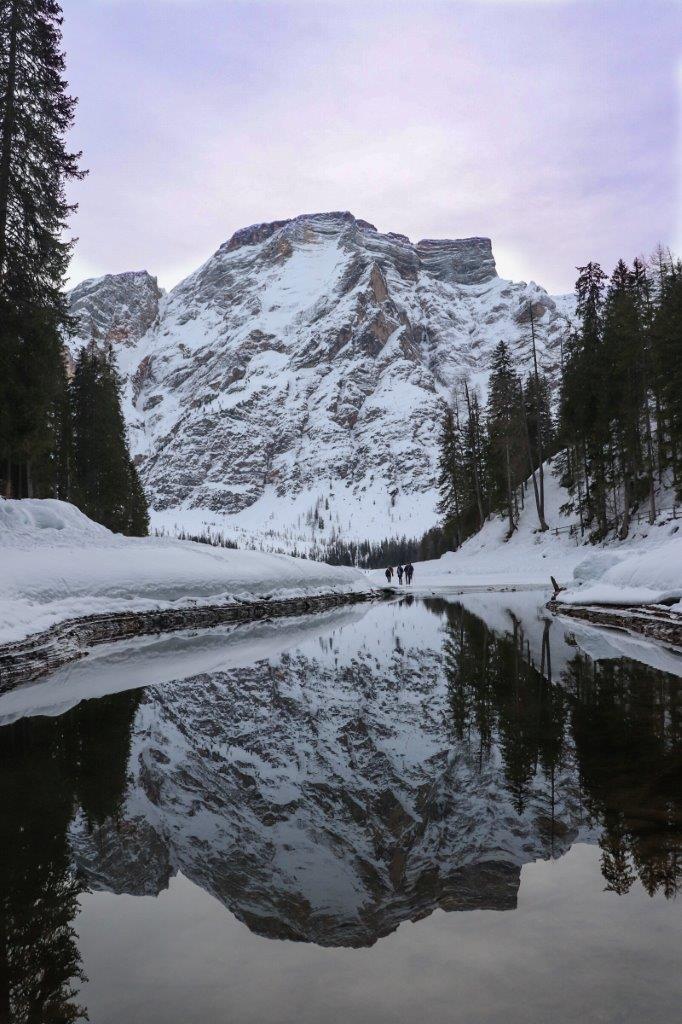 The beautiful wooden structure that is seen is not a cabin, but need to control the boat that you can rent in the summer.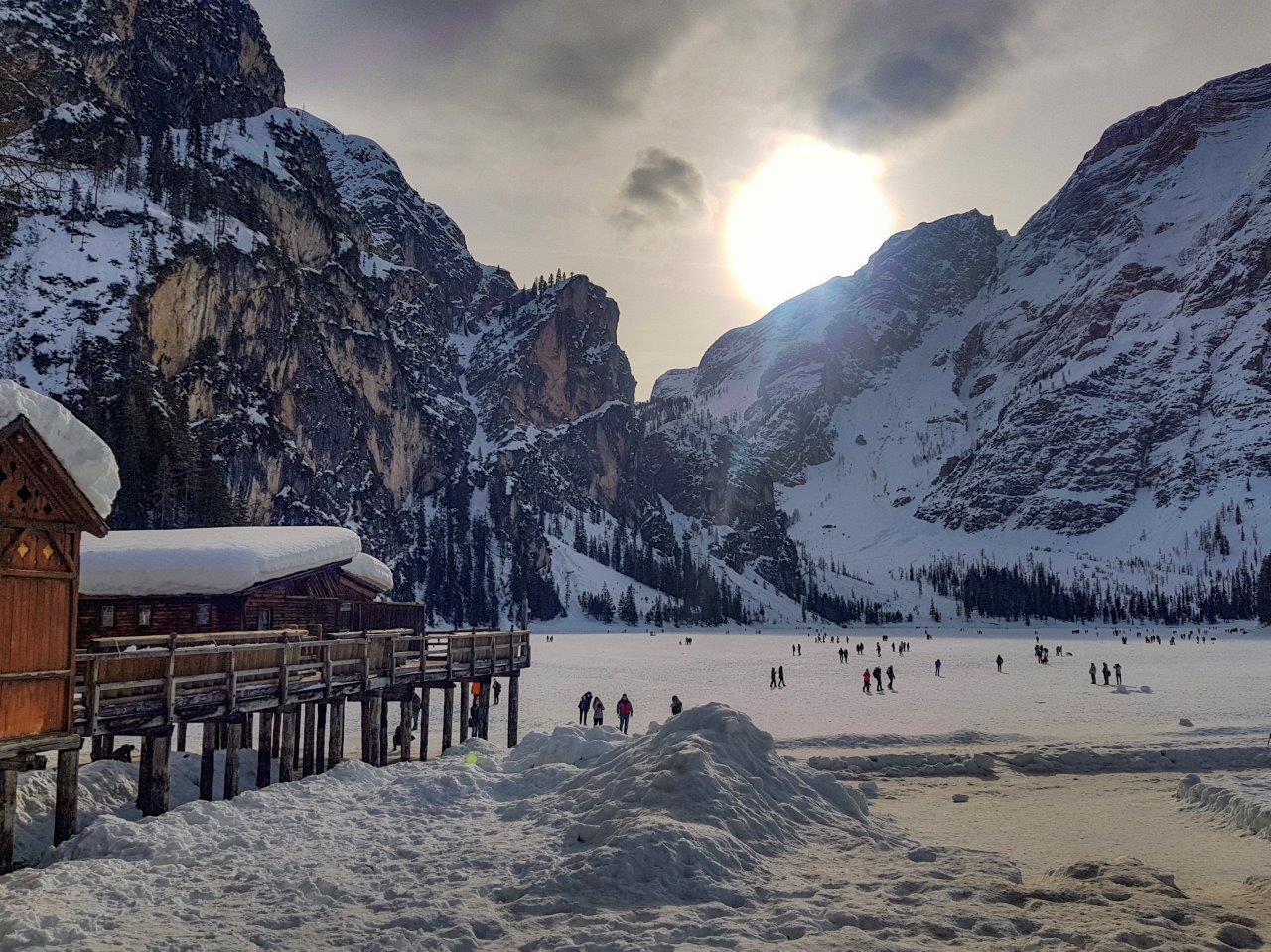 Gallery
Guida
Ti potrebbe interessare anche: